Ki Pro Rack uses the same SSD or spinning disk storage modules as the Ki Pro with recording capacities scaling up to 500GB. Ki Pro Rack simplifies the acquisition-to-edit workflow by creating high-quality Apple ProRes 422 or Avid DNxHD files which can be used directly in most standard professional editing systems without the need to import or transcode files.
Ki Pro Rack Key Features:


Ability to switch between Apple ProRes 422 and Avid DNxHD

Built-in broadcast-quality Up/Down/Cross conversions

HD/SD SDI, HDMI, and HD/SD analog video I/O

Multi-channel AES, analog balanced XLR, and embedded audio I/O

Familiar buttons and operation minimize learning curve

Dual media drive bays

Delivers the functionality of much larger devices without taking up valuable rack space

Sturdy and dependable with removable storage modules engineered for repeat use

Remote configuration and control via Ethernet LAN connection

Ethernet file transfer

Stand-alone operation and configuration, no need for external computer

RS-422 machine control, genlock, and LTC connections

Transition to file-based workflows
For video facilities transitioning from tape to file-based workflows for recording and playback, Ki Pro Rack offers high-quality, ?ready-to-edit' file capture, designed to get material from source to editorial as quickly as possible.
With a wealth of professional connections, Ki Pro Rack will fit right into your existing cabling and routing system and record 10-bit Apple ProRes and Avid DNxHD files direct to removable hard disk or SSD Storage Modules, eliminating the need for time-consuming logging and capturing. The files can be used in most editing systems without the need for additional transcoding or importing processes.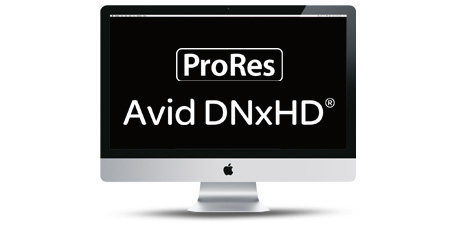 10-bit, full raster recording
Big on quality - but not on file size. Recording 10-bit, full raster files, Ki Pro Rack gives you high quality images that easily stand up to post processing requirements - and client scrutiny.
Compared to 8-bit recording devices, 10-bit 4:2:2 recording provides greater dynamic range, giving a superior representation of the original scene and allowing for more flexibility in post production when adjusting color and balance.
By utilizing efficient ProRes and DNxHD codes, file sizes are kept in check so you won't need to blow your production budget on extra storage.
RS-422 Control
Ki Pro Rack features RS-422 control, enabling it to be easily integrated with editing systems, external controllers and even other tape decks, and fulfill all the functions of a traditional VTR. Systems can perform assemble edits direct to the Ki Pro Rack Storage Modules, often faster than rendering to ProRes or DNxHD files within an editing system.
Ki Pro Rack's RS-422 connection can also be used to directly capture tape-based media into Ki Pro Rack as ProRes footage ready for editing or archiving.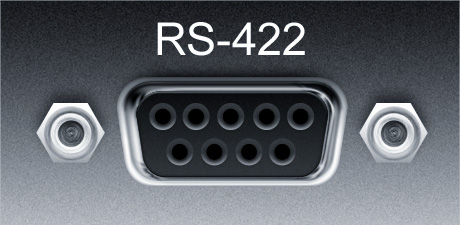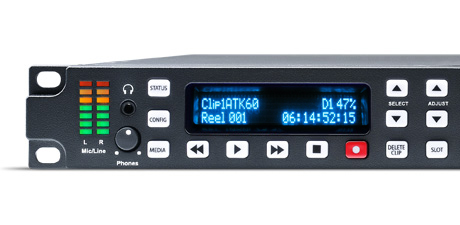 Familiar controls and operation
Anyone familiar with the operation of a tape deck will feel immediately at home with Ki Pro Rack. Just like a traditional tape deck, Ki Pro Rack features straightforward dedicated Record, Play, Rewind and FastForward buttons making the transition easy to with minimal training time.
The current status of the Ki Pro Rack and all configuration information is clearly displayed on the built-in screen. The embedded OS uses a fast, flat menu structure that allows full configuration to be done directly on the device with no need to connect to a laptop to access operational parameters.
Professional connections
The video and audio connections on the back of the Ki Pro Rack are the same type as found on traditional tape decks, allowing Ki Pro Rack to fit right into your current cabling and routing. The rear connections include SDI, HDMI, component analog, balanced audio connectors, LTC input/output, RS-422 control and LAN.